Updates on our Imaged Capillary Isoelectric Focusing (iCIEF) Solutions
Replace your iCIEF with 100% compatibility 
Direct method transfer from iCE280 and iCE3.

High performance robustness.

Guaranteed supply iCIEF reagent services for product life cycle.
For more information, you can have a look at our website: iCIEF Analytical, iCIEF-Prep and iCIEF-MS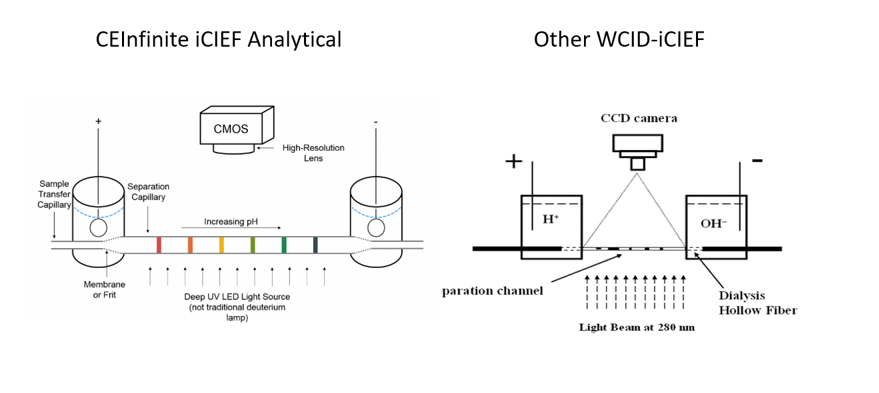 NEW: Save time with our CEInfinite Essential iCIEF System
Our CEInfinite Essential iCIEF instrument is equipped with a manual injection system. It enables:
Fast sample injection < 1 min
Minimum sample injection of 2 μL
UV detection at 280 nm
Compact size, 54x33x30 cm
Budget friendly
CFR Title 21 Part 11 compliant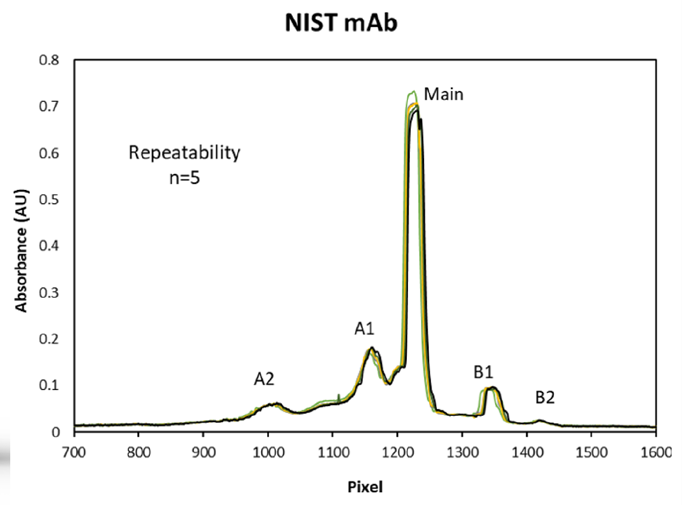 Guaranteed delivery of any iCIEF reagents 
Avoid delays in your iCIEF projects:
Compatible for all iCIEF and IEF assays.

NEW

 

range of fluorescent

 

pI markers:

 

2.85, 3.21, and 11.20.

NEW Permanent MC coated cartridges.

High repeatability and separation efficiency

Excellent pI differentiation

Breakthrough iCIEF-MS: Protein drug Quality Control monitoring

MC Solutions 0.5% and 1.0%
Also, we offer

 

FC, AD, and PA

 

cartridges
Lot-to-lot consistency with our

 

AESlytes

NEW AESlyteS: UH 5-8, UH 4-10, HR 9-12, UR 8.5-10
For higher resolution and better separation:

 

custom made AESlytes.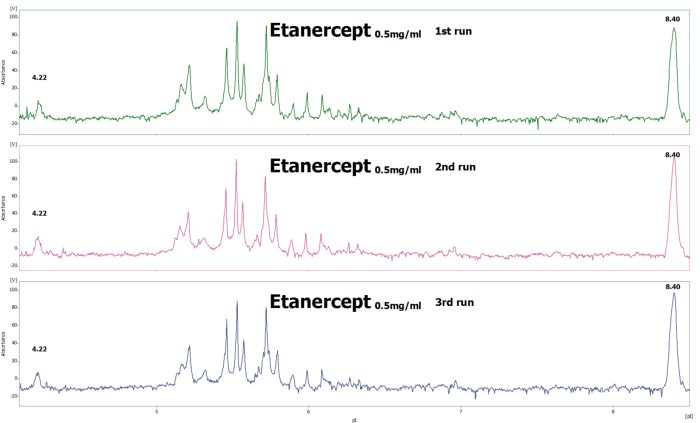 Commercial Etanercept 0.5 mg/ml runs in CEInfinite system with AESlytes 3-10
For more information you can visit our website
Do you have lack of time, capacity or resources to perform iCIEF fractionation or peptide mapping in house? Leave it to us!
Fractionation of all kind of protein-related products :
Monoclonal antibodies
Antibody drug-conjugates
Fusion proteins
Peptides
Enzymes
and more!
Back to overview