Hamilton
Hamilton is an American company with the headquarter located in Swiss. Over 60 years Hamilton  is specialised in automated liquid handling platforms. One of their signature apparatus is the Microlab prep. This is a high quality Mini Liquid Handler Workstation, which is beneficial for its compact size, fast measurement and precision. 
BMG Labtech
BMG manufactures a wide range of microplate readers and microplate handling systems for basic research analysis and high throughput screening for pharmaceutical, drug discovery and research, and biotech industries; cell based assays; and academic research establishments. The company also offers high throughput screening, multimode, absorbance, luminescence, fluorescence, nephelometry, TR-FRET, and alpha technology microplate readers.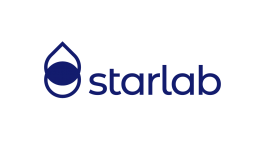 STARLAB
STARLAB are liquid handling experts, with many years' experience in automated injection moulding processes for the manufacture and sale of high quality laboratory consumables for research and development. STARLAB's product portfolio includes an extensive range of laboratory consumables such as pipette tips, single and multi-channel pipettes, cell culture, tubes, PCR consumables, nitrile and latex gloves, and benchtop equipment for general laboratory use. STARLAB also provides pipette servicing for all brands and types of pipette: single and multi-channel, manual and electronic, dispensers and pipetting aids.
Lexogen
Lexogen is a biotech company focusing on RNA and complete transcriptome studies using next generation sequencing technologies. Lexogen was founded in 2007 with the support of  both private capital and public funds. Lexogen is supported by the Austrian Research Promotion Agency FFG, the Austria Wirtschaftsservice AWS, INiTS and the Wirtschaftsagentur Wien. The company is based at the Vienna BioCenter in Vienna, Austria, and has a subsidiary in New Hampshire, USA. Half of Lexogen''s employees work in research and development.
Lexogen has developed unique proprietary expression profiling technologies that enable detailed analysis of the complete transcriptome as well as individual full length RNAs of interest.
AES
AES provides cutting edge instrumentation, ampholytes and supplies. The company provides all imaged capillary isoelectric focusing (iCIEF) related products, such as proprietary WCID (Whole Column Imaging Detection) based high performance iCIEF instruments, WCID imaging cartridges (patent pending), reference materials, electrolytes and polymer solutions.
AES also offers CEInfinite, a new generation Imaging Detection CIEF system with a high sensitivity CMOS imaging sensor and powerful deep UV LED light source. CEInfinite's dramatically increased scan rate enables the study of fast dynamic processes more accurately, empowering Taylor dispersion measurement of protein hydrodynamic radius, protein interaction studies, and high resolution iCIEF fractionation.
Ampliqon
The Ampliqon PCR enzyme collection covers all standard DNA amplification set-ups in use in modern laboratories. The comprehensive Ampliqon reagent product line comprises several thousand custom-made reagents targeted to meet the individual needs of its customers.
Countstar
The Countstar Automated Cell Counter  is a cell counting and analyzing instrument developed on the basis of classic trypan blue staining. It integrates advanced optical imaging technology and intelligent image recognition technology. The Countstar can complete accurate cell counting in less than 20 seconds and provides cell concentration, cell viability, average diameter  and circularity, diameter range, and aggregation of cells in histograms. All the data are saved automatically and can be output in JPEG, EXCEL or PDF. In addition, the Countstar software system also provides cultivation time chart (CTC), overlay analysis and other statistical and analytical functions.
Logos Biostystems
Logos Biosystems, Inc. develops, manufactures, and commercializes automated systems and imaging instruments for laboratories engaging in research with a cellular and molecular emphasis. The company aims to develop simple, smart and affordable imaging solutions to help scientists streamline workflow, boost productivity, and facilitate research reproducibility. Logos Biosystems was founded in 2008 and is headquartered in Anyang-si, South Korea, with offices in the United States and France.
The company offers the LUNA family of automated cell counters; CELENA S digital imaging systems; and X-CLARITY systems for tissue clearing.
MBS
The MBS NEXTGENPCR system is built around a highly innovative thermocycler. Using MBS microplates, and MBS proprietary heat transfer technology, ramp rates of more than 1000 degrees per second become possible. In the thermocycler 3 user adjustable temperature zones form the heart of the instrument. The PCR plates with ultra thin wall wells (less than 50 micrometers) are brought to a temperature zone (denaturing, annealing or extension), where the wells and their PCR mix reach the required temperature almost instantly. The total time needed for 90 temperature changes is reduced to around 2 seconds. The rest of the time is used for the reactions to take place.
Mobidiag
Mobidiag has been serving the European clinical diagnostics market with its multiplex Prove-it™ product family since 2008. The company also offers the Amplidiag product line which comprises multiplex diagnostic tests for gastrointestinal infections, using well-established multiplex real-time PCR technology, ensuring optimal performance, suitability for high-volume screening use and cost-effectiveness in mid-sized to large laboratory settings. Mobidiag's upcoming Novodiag platform is expected to set a new benchmark to automated, integrated molecular diagnostics, allowing on-demand targeted and syndromic testing.
Thermo Fisher Scientific
Thermo Fisher's Life Sciences Solutions segment offers reagents, instruments, and consumables for biological and medical research. One of Thermo Fisher's leading product lines includes the NanoDrop spectrophotometers, allowing researchers to get accurate DNA, RNA and protein quantitation with only 1–2µL of sample in seconds. The patented NanoDrop technology allows scientists to quickly and easily quantify and assess purity of samples such as proteins and nucleic acids. Relevant for virtually every lab that deals with biological samples, NanoDrop instruments are often a favorite in the lab due to their speed, simplicity and robust performance.
INVITEK Molecular
INVITEK operates through three segments: Instrumentation, Diatron, and Consumables. The Instrumentation segment designs and manufactures automated analyzer systems for clinical diagnostics and biotechnology customers. The Diatron segment offers systems, system components, consumables, and tests for the low throughput hematology and clinical chemistry applications. The Consumables segment develops and sells scientific materials, such as nucleic acid purification; and designs and manufactures smart consumables in the fields of diagnostics, life sciences, and medical technology. INVITEK  Molecular also develops workflow software for networking various analyzer systems, as well as develops and sells scientific materials and technologies.
AdvancedSeq
AdvancedSeq is a worldwide organisation with distributors in the United States, Europe and China. AdvancedSeq provides high quality DNA sequence reagents. The company is focused on Sanger sequencing for which they have sequencing, purification and regeneration kits. AdvancedSeq also offers sample resuspension and contaminant removal to provide you for the most optimal results from template preparation to regeneration.
Lumex
Lumex is stationed in Germany and has over 30 years of experience in the development and manufacturing of analytical instruments. Lumex is specialised in Capillary Electrophoresis. The CAPEL-105M and the CAPEL-205 are suitable for a broad range of applications, varying from the food industry to forensic sciences.
KBiotech
KBiotech is a Swiss company with over 20 years of experience in the field of fermentation and cell cultures. The new generation of laboratory bioreactors are subdivided in the lines Bio-Book and Bio-Bench, which offer high flexibility and modularity with their automation and software in a compact design. They can be used for both educational applications and advanced bioprocessing.
Dolomite Bio
Since 2001 Dolomite is specialised in droplet biology products. Dolomite is also part of the worldwide company Blacktrace, which is advanced in productizing science. The Nadia Instrument of Dolomite is suitable for high throughput cell research. The fully automated Nadia Instruments encapsulate single cells in microfluid droplets together with indication beads. Over 50.000 single cells can be captured per cartridge.
Randox
The global company Randox provides innovative diagnostics technologies for improving healthcare for over 40 years. Randox provides third party quality controls, which offers unbiased performance assessments for any instrument or method. This eliminates the need for multiple controls for each instrument.
Accumax
The manufacturer Accumax is expanded globally since 2003. They are specialised in liquid handling products. The Accumax pipettes are exceptional to the others as they consist of a magnet assisted piston, corrosion free metal ejector and have the lowest plunge force. All which eases the pipetting process.
CelVivo
The Danish company CelVivo has developed apparatus to obtain 3D cell cultures. The ClinoStar creates spheroids or organoids by the addition of active diffusion, without any shear forces. This ensures faster and higher growth of the cell cultures. The 3D cultured cells are comparable to complete organs and therefore provide more accurate results.
Intas
Intas is a German company founded in 1975, where they developed the first electronic gel documentation system. Gel documentation is not their only focus, they also offer western blot imagers and transilluminators. These apparatus are available with a wide variety of accessories and upgrades. The apparatus of Intas are easy in use and consist of high quality measurements.