When was the last time you checked the performance of your NanoDrop?
Be accurate: 20% off Performance Fluid
* Valid till 31th of August
Do you know the performance of your NanoDrop?
The FDA regulation states that  your systems need to be checked regularly. So, check your NanoDrop with the NanoDrop Performance Fluid, especially the older systems as the NanoDrop Lite, NanoDrop 1000, NanoDrop 2000 and NanoDrop 8000.
Get your discount by sending in your order with promocode: CF1PROMO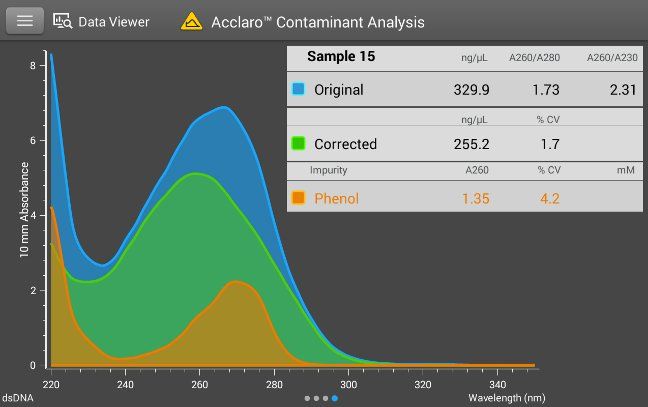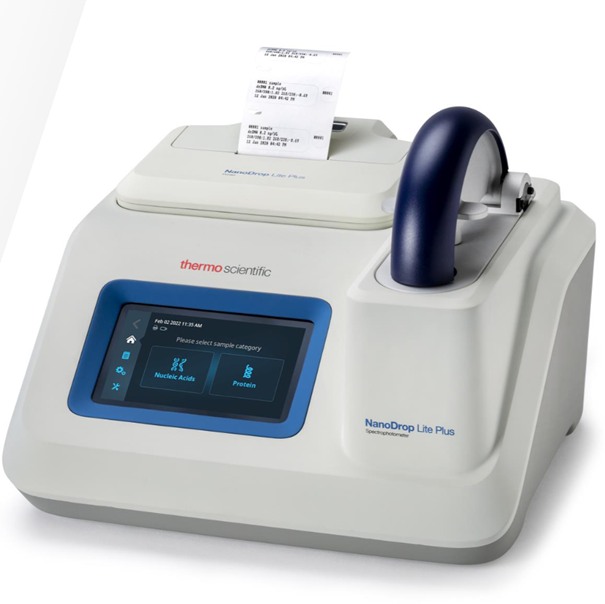 The New NanoDrop Family
The NanoDrops have been improved over the years, with better software, easier handling and analysis. View your new system below.
NanoDrop Lite Plus
High definition touchscreen
Local Control Software
Wavelength range: 230, 260 and 280 nm
Expanded data storage (1000 samples)
NanoDrop One
Time saving - measurement > 3 sec.
Additional cuvette option
Easy to use - touchscreen, no external computer needed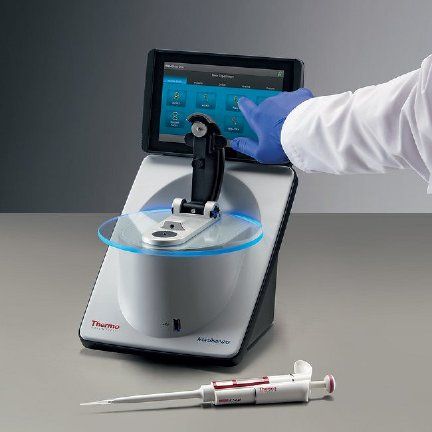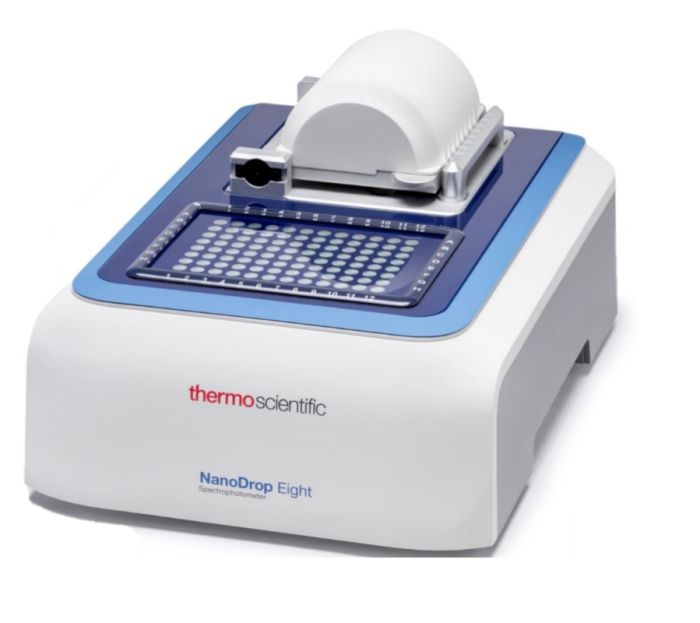 NanoDrop Eight
8 samples within 20 sec.
Expanded detection limit
Full spectra measurement
OFFER: Upgrade your NanoDrop
Trade-in your old NanoDrop and get ≥10% discount on your new NanoDrop system.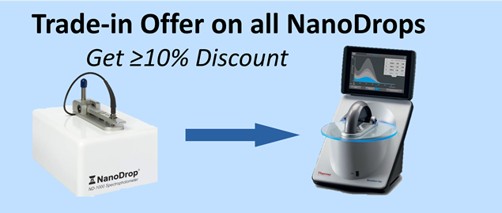 Back to overview