Our most innovative solutions for 2D/3D Cell Culture
3,2,1... CELLfie!
Switch to automated cell counting to eliminate any bias in your research!
We help you on finding the best match for your research from our broad range of automated cell counters:

Our slides are compatible with the Countess from ThermoFisher
For more information, you can have a look at our website
Contact us to discover which one matches better your research needs!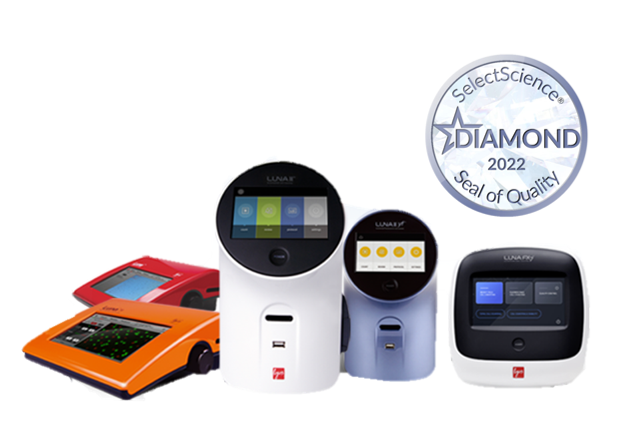 Best quality cell counters 2022
Save time:

 

Results in <15s for many cell types
Best quality:

 

Diamond Seal of Quality 2022 cell counters
Counting and viability estimation in 15 seconds:

Different cell lines, primary cells and stem cells
Stress-free 3D cell culture: Mimicking in vivo performance 
The ClinoStar provides a gravity free spinning environment for culturing your organoids and spheroids:
Different cell types: brain, hepatocytes, bronchi, gut etc.
Minimal shear forces (with active diffusion of gasses and nutrients).
Organized long-life cell cultures (cell interactions from core to edge).
Be updated of the most innovative applications.
Ideal for cancer research, drug screening, stem cell research, toxicology studies and many more!
Visit our website for more information.
Our 3-in-1 Plate for drug screening and co-culture studies
NEW!  Discover our new solution in 3D Cell Culture for Next-Gen
In Vitro Models
Our 3-in-1 Plate is an hydrogel insert that fits within each well of a six-well plate: 1) Spheroid/Organoid formation, 2) Extracellular matrix (ECM) integration, and 3) Drug testing. It enables you: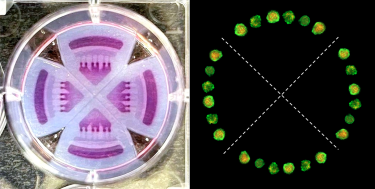 Uniform spheroids

 

for experimental consistency
No risk

 

of losing spheroids during media changes
No crosstalk:

 

one organoid per microwell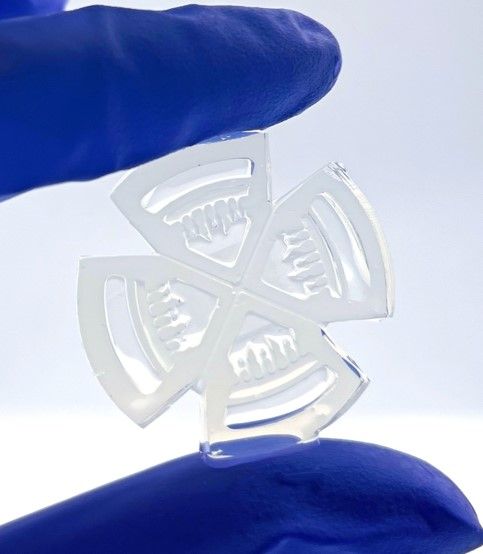 Successful in many application studies: 
Invasion studies
Co-culture studies
Matrix stiffness studies (compatible with all ECM's)
Drug screening
Immunohistochemistry
Tumor studies
For more information you can have a look at the brochure or contact our cell biology specialists!
Visualise your cells with our microscope-in-incubator
Real-time capturing without perturbing growth conditions.
Reduce contamination risk.
Monitor remotely images up to 4 samples.
Save space and time while optimising your experiments.

Succesful for cell migration, stem cell research, pathology infection experiments and many more!
Our OFFERS for Cell Culture consumables are still running until the 30th of June 2023!
Back to overview