20 years of NanoDrop: New release: NanoDrop Eight

After 20 years of NanoDrop, the new NanoDrop Eight has launched today.
The NanoDrop Eight is the succesor of the NanoDrop 8000. Its greatest improvement, is that just as the NanoDrop One, it contains the Acclaro software. This software identificates contaminants and corrects the concentration. The NanoDrop Eight is ideal for high throughput as 96 wellplates and tubes can be measured. 8 samples are analysed within 20 seconds.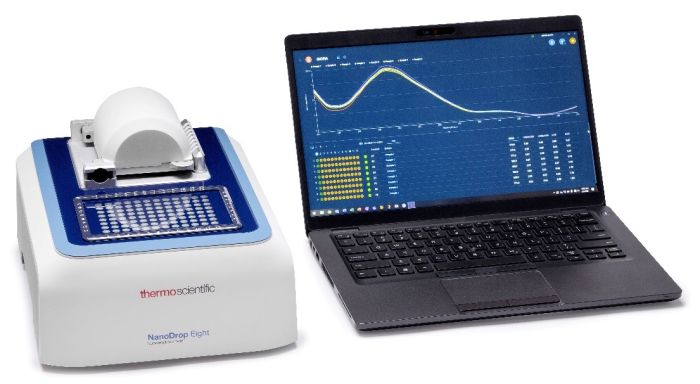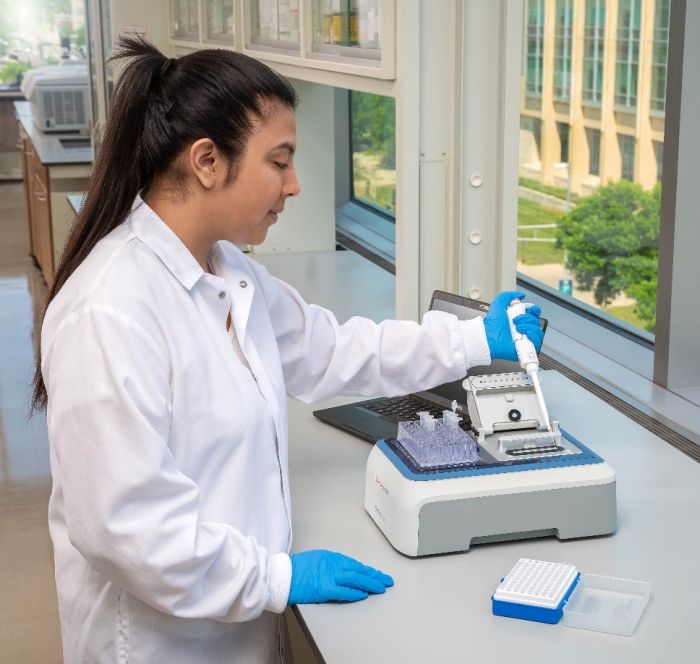 Besides these features the detection range, and the concentration limit is broadened also an additional pathlength is added for even more accurate results. Additionally, the ergonomics for pipetting are improved.
Save time and money and achive accurate results with the NanoDrop Eight.
Back to overview