We support you on your cell culture
3, 2, 1... CELLfie!
Switch to automated cell counting to eliminate any bias in your research!
Save time:

 

Results in <15s for many cell types
Best quality:

 

Diamond Seal of Quality 2022 cell counters
Viability and Counting measurements in 15 seconds:

Different cell lines, primary cells and stem cells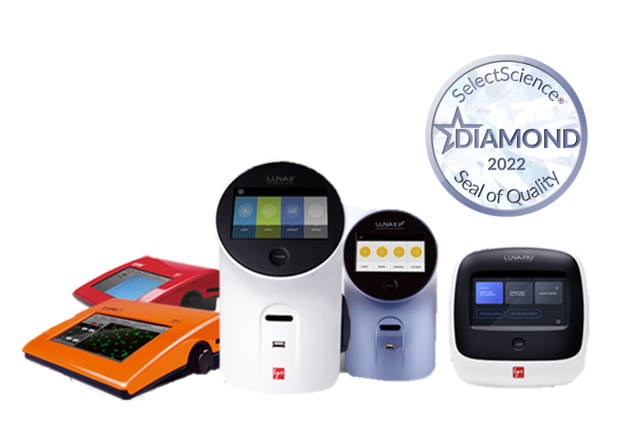 3D Cell Culture In Vitro Models
Discover our new 3-in-1 Plate for drug screening and co-culture
Our solution for Organoid formation, Extracellular matrix (ECM) integration, and Drug testing:
The hydrogel fits within each well of a six-well plate
Uniform spheroids

 

for experimental consistency
No risk

 

of losing spheroids during media changes
No crosstalk:

 

one organoid per microwell
Succesful in many application studies!
For more information you can have a look at the brochure or contact our cell biology specialists!
Join the Online Webinar
10th of October 2023 (16h)
Enter for a chance to win up to 600€
of free plates and ongoing support!
Visualize your cells with the microscope-in-incubator
Keep your cells alive!

 
Take them out of the incubator 
only if needed
Real time capturing
Reduce contamination risk
Observe your cells when they need attention
Succesful for cell migration, stem cell research and pathology infection experiments.
Culture organoids mimicking in vivo performance
The ClinoStar provides a gravity free spinning environment for culturing your organoids and spheroids for different cell types: brain, hepatocytes, bronchi, gut etc.
Ideal for cancer research, drug screening, stem cell research, toxicology studies and many more!
Uniform organoids
Stress-free conditions
Longer life span of your organoids
Organised long-life cell cultures: Less cell death in the core
Back to overview