Rapid, High-Throughput IgG quantification
Innovative IgG Quantification Principle
The fastest IgG test, based on the principle that small molecules rotate faster than larger in solution. The rotation rate is determined by fluorescence polarisation.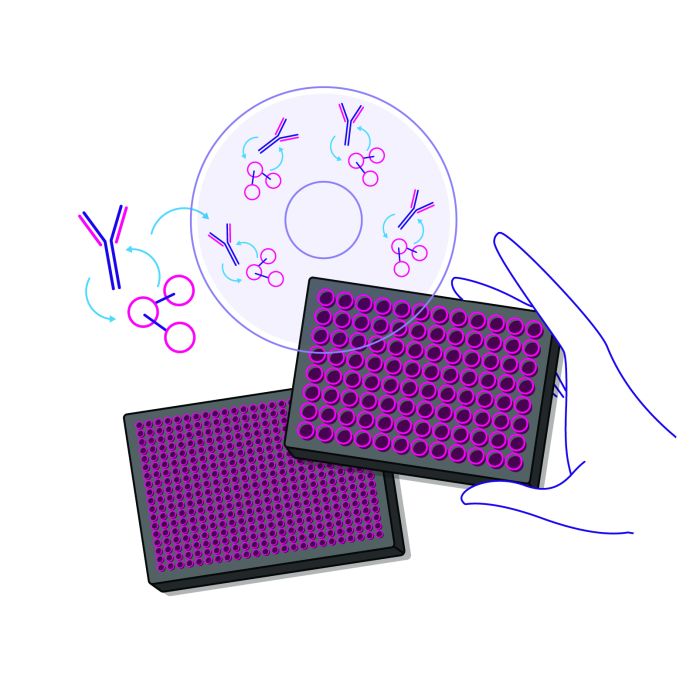 Get your IgG Quantification Trial Package
Now with 1-full month digital support, set-up plate reader, data analysis and troubleshooting.
Choose your trial package. Choose between 96 or 384 well plates and a detection range of 2.5 - 100 mg/L or 100 - 2000 mg/L.
Automate your workflow
Optimise your IgG workflow from automated sample preparation to quantification of your IgG samples.
Increase your accuracy and save time with automation.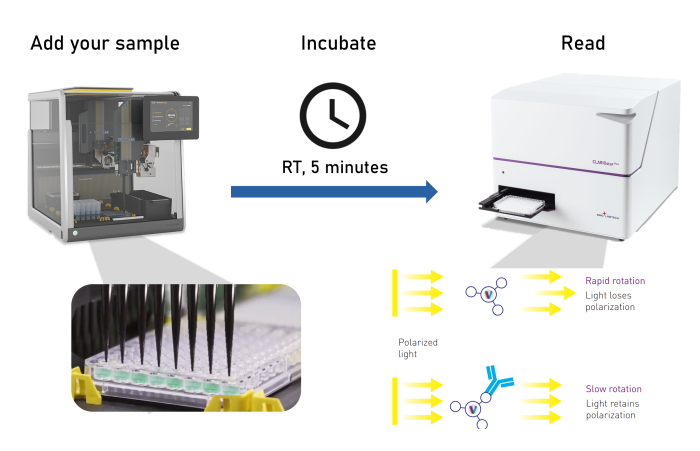 Follow us for more
Be updated with the newest applications, promotions, events and more.
Follow us on LinkedIn and share your opinion!
Back to overview