NextGenPCR: Save time, energy and costs
Discover more about our NextGenPCR
Our NextGenPCR is an end-point thermal cycler that performs ultrafast amplification of nucleic acid sequences from biological materials:  It can sequence 65 bp human gene in 2 minutes 40 secondes!
SAVE TIME by 40-90%: From hours to minutes
High throughput
Save energy: 80% less of energy costs
Less plastics: just 25% of plastic 
Same chemistry and assays 
For more information you can have a look at our webpage or contact us!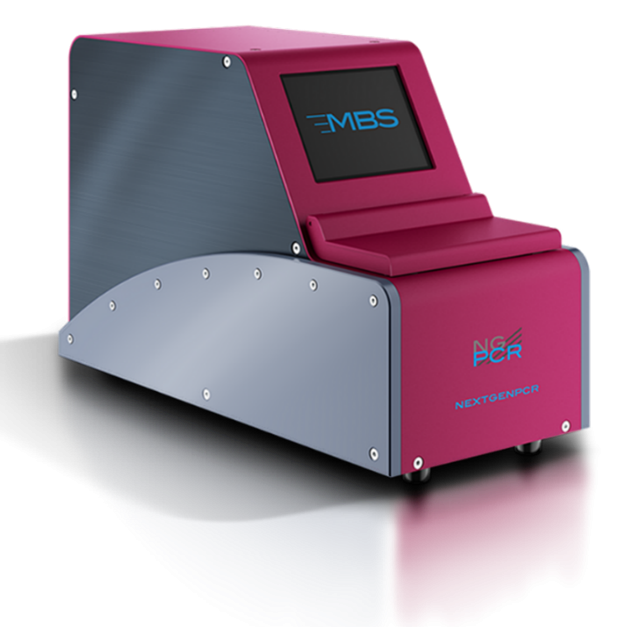 Save time on microorganisms infection detection 
Reduce the detection time of microorganisms infection in diagnosis and research. Our NextGen PCR has proven to be successful for: 
SARS CoV2
Monkeypox by PCR tilling 
Chlamydia trachomatis
Also, it is part of the developed method for detecting microorganisms in seqage water to mirror society. 
For more information do not hesitate to contact us!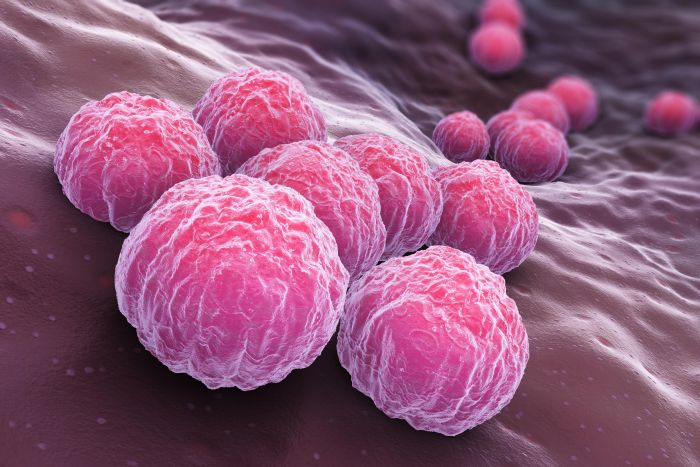 The fastest PCR thermal cycler for Nanopore Sequencing 
Imagine performing multiple nanopore sequencing runs in a single day! Now, it is possible. 
Faster NGS results when time is critical 
Up to 400% more data per day 
Robustness for short and long genomic templates
No nucleic acid extraction needed
We offer demo possibility!Contact us to discuss your research in detail and see how we can help you.
Rapid bacterial identification by full lenght 16S rRNA gene Sequencing 
Make sure you provide a quick medical diagnosis and the correct antibiotic treatment: 
NOW:

35 min instead of 2.0h
generate 16S gene sequencing data in a single day workflow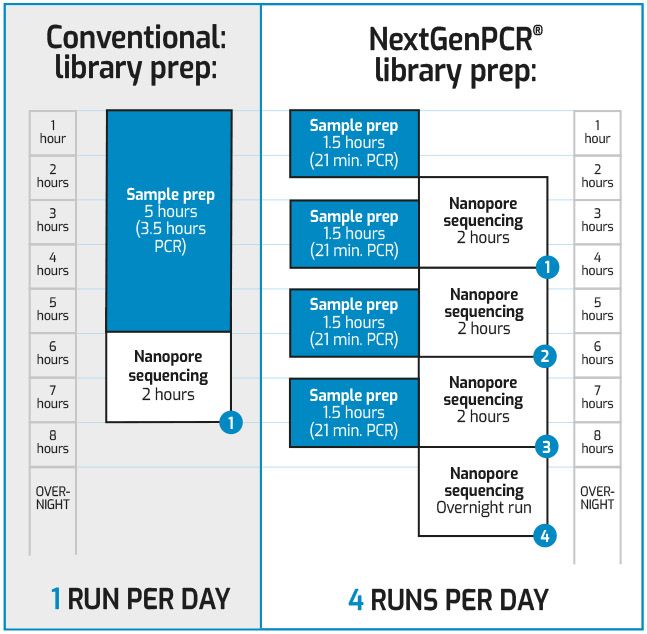 Do you want to decrease your time protocol?
Discuss with us your application. We are looking forward to collaborating together! We are working in a broad range of application fields:
Plant breeding

HLA typing

Lung cancer screening

Rapid PCR barcoding for Nanopore (metagenomics)

etc.
Back to overview