Make your Single Cell Research more accessible
High throughput solutions for Single Cell Research 
Single Cell Research is now more accessible for researchers thanks to Nadia, an automated instrument that enables:
Cell encapsulation: up to 8 samples in parallel.
An even distribution of single cells due to a low gentle cell agitation.
No cross contamination.
Temperature control (4-40 °C) to maintain the transcriptome state.
Help and support to customers when running their experiments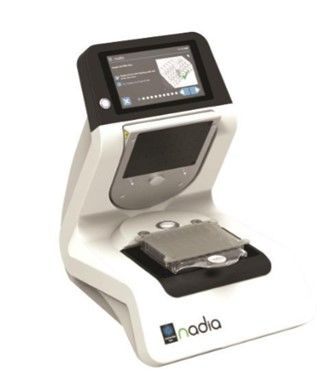 Get an easy, accessible and simple workflow
NEW! Get an easy, accessible and simple Single Cell Research workflow with our new RNAdia2.0 reagent kit for the Nadia Instrument.
Do you want to avoid sourcing and preparing reagents by yourself? Our kit contains a complete, easy-to-use and short protocol. Save time with all reagents in one.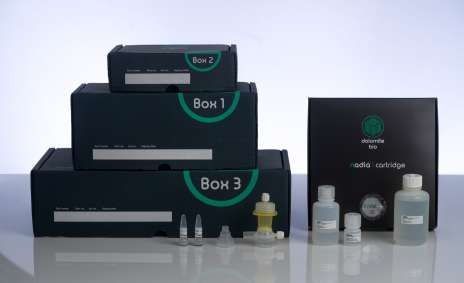 Get reproducible and consistent high-quality results
Save costs with a lower price comparatively.
We offer help on your protocol setting.
The Droplet Analyzer Software (DAS) measures the beads encapsulation rates.It monitors single-cell encapsulation rates to minimize empty or double-filled droplets.
Generate Single Cell RNA-sequencing libraries
Encapsulate thousands of single cells in <30 min.
Make sure your samples stay in suspension during the run.
It enables the study of cellular expression profiles.
Click here for more information about the products  or contact us
Achieve collagen-based scaffolds compatible with cell release
Collagen-based scaffolds enable 3D cell culture growth:
Cell release compatibility.
Maintenance of single-cell identity.
Applicable to all kind of cell lines, tumors or single cell suspensions.
Up to 1 mill. cells in one run.
Click here or contact our product specilists  for more information.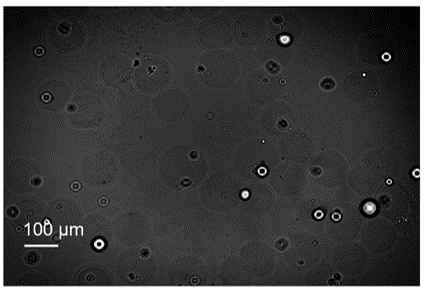 Be updated with our webinars 
Attend our 2023 monthly webinars.
Let's discuss together

 

from general to deep topics

 

about Single Cell Research.
Follow us on LinkedIn to be updated with more information closer to date.
Back to overview