iCIEF and iCIEF-MS Chromeleon Driver integration
NEW!  We are pleased to announce our
CEInfinite Chromeleon Driver integration of the CEInfinite iCIEF and iCIEF-MS. It allows you to work in a well control laboratory environment and streamlining workflow while meeting 21 CFR Part 11 compliance.
SPECIAL DEAL! Feel free to have a look below.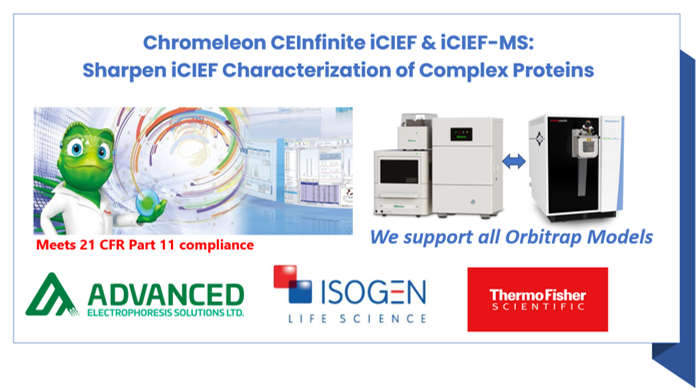 Besides iCIEF-orbitrap HRMS using nano-ESI (Easy Spray), we have developed the nano-Emitter. It has been developed for high-efficient characterization of protein drug heterogeneity, which achievement has been published in Analytical Biochemistry*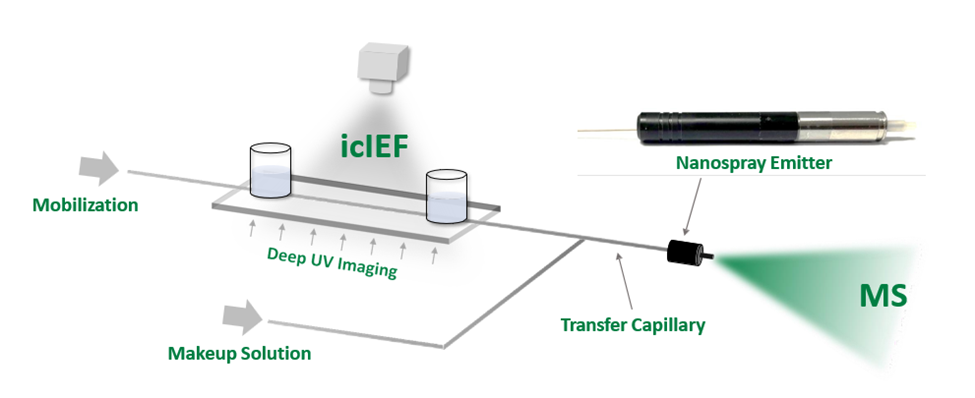 *Imaged capillary isoelectric focusing tandem high-resolution mass spectrometry using nano electrospray ionization for protein heterogeneity characterization, Analytical Biochemistry, 2023, 680, 115312  
Receive a Special Package Deal for:
Replacement of current icIEF
Placement of a new icIEF-Prep instrument
The special package will depend on your needs!* Do you need extra consumables? Maintenance contract? Let us know which package you would like and we can discuss about it. 
*Valid until the 31st March 2024.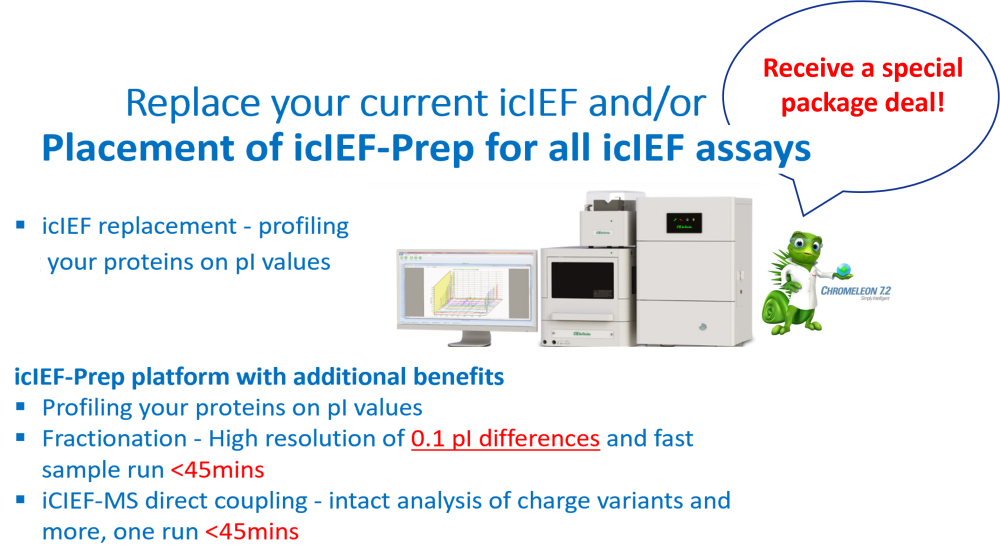 Back to overview