COVID-19 Rapid Detection Solutions

COVID-19 RT-PCR in just 27 minutes!
This is possible with our Next Generation PCR instrument from MBS.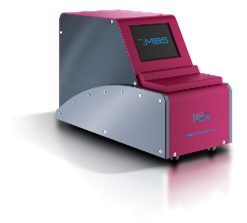 No ramping time and the PCR includes the RT step.
Afterwards, the PCR plates can be imaged directly by fast end-point fluorescence detection with our BMG plate readers.
Check out our Next Generation PCR to know more!
COVID-19 RT-PCR Kits
NGPCR Sars-CoV-2 Detection Kit
This PCR kit from MBS targets Sars-VoV-2 specifically and includes a human internal control target to check for false negative results. With a running time of 27 minutes, you have your results in an instant. 
Contact us for more information. 
Back to overview