Beer production: Best outcome on quality control
Save time counting your yeast cells automatically
Reduce potential errors on your yeast cells counting and viability estimation with our automated yeast counter:
Fast measurement: 20s for each sample.
Yeast cell count and size data comparable with a manual cell counter.
Maintenance free.
Save space in the lab due to its compact dimensions.
Get your measurements of yeast concentration, mortality, diameter distribution, clump rate and roundness data with <1 drop yeast suspension sample.

Guarantee Quality with BeerCraft Software
Guarantee consistency in your quality control measurements like beer colour, beer bitterness units, beer protein, and many more!
With our BeerCraft Software:
Do you want to discover more about how you can improve your workflow?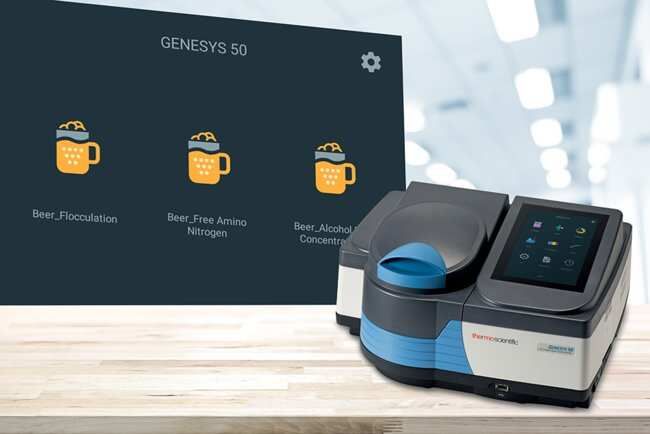 Be accurate on LactoPedio detection
Reduce subject bias and increase accuracy on the detection of lactobacillus and pediococcus in beer samples. Our NextGenPCR:
Save time: 15 min from sample to result.
Save costs: More samples processed
Achieve high throughput in 24 or 96 well plates. 
Use up to 160x less energy per run.
Compatible with samples from the whole production process.
Fast protein quantification on your Beer Research
Be confident when quantifying biomolecules as Proteins in your samples with our NanoDrop One:
Add only 1 drop (1-2 µL).
Save time: measurements in 3 sec.
Save bench space:  standalone design with touchscreen.
Click here for more information or contact us.
Fast determination of Sulfur dioxide in beer
Determine the mass concentration of total sulfur dioxide in your beer products with just 3 min of analysis by using Capel Capillary Electrophoresis (CE) System: 
Method not hampered by colored compounds, reducing agents and other sulfur compounds
No additional steps (masking, lightening, etc.)
Save time: Only 20 min on sample pretreatment. 
For more information you can have a look at the brochure or contact us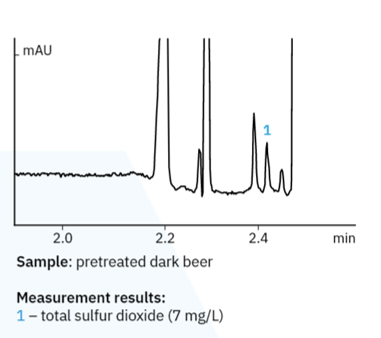 Back to overview