Multiple factors play an important role to gain reliable PCR results. Besides the DNA quality and the PCR instrument itself, choosing the right buffer is essential for creating an optimal environment when performing PCRs.
To match with your desired PCR assay conditions and applications, several Tris-based solutions are available in different compositions, such as with and without Mg2+, Tween 20 or Triton X-100. This way, it makes it easy to choose the right combination of DNA Polymerase/buffer or Master Mix for your personalized PCR reaction.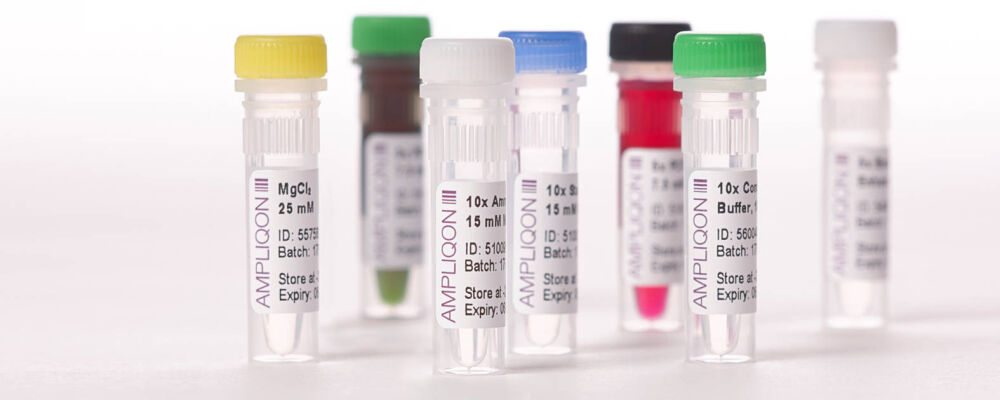 Ammonium Buffer
Standard Buffer 
Combination Buffer
Other buffers 
We recommend to use ammonium buffer for most PCR reactions. It favours high yield, steady amplification and also high specificity. For an overview of all of our buffers, download our brochure.