Your total CIEF solution provider
Since 2004 our company has been the Total CIEF Solution Provider. Supporting and delivering the Total CIEF Solutions to the European market.
Our CEInfinite reagents can be used for all (i)CIEF assays representing a comprehensive portfolio:
CEInfinite iCIEF Solution
AESlytes Carrier Ampholytes
pI Markers
High Performance Imaging CIEF Cartridges (Patent Pending)
Custom Made Services 
CEInfinite iCIEF Solutions
The CEInfinite is the only new generation WCTID CIEF system that allows you to perform direct coupling to MS for characterisation studies and high resolution iCIEF fractionation for further studies like peptide mapping, SPR and biological assays.

AESlytes Carrier Ampholytes

A broad range of Carrier Ampholytes is available for you. 
Advantages:
Low UV absorbance
Use at very low concentration for MS detection
Good pH linearity
High stability and good buffer capacity
Insignificant interaction with protein in the sample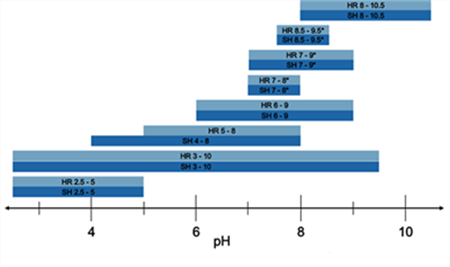 pI Markers

We offer the broadest varierty pI markers, synthetic small molecules and synthetic peptides, that evenly cover a pH range from 2.85 to 10.45.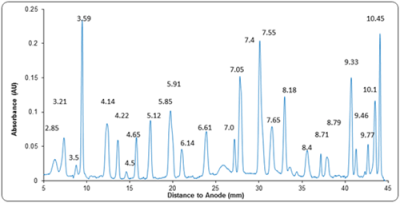 Advantages:
High stability during storage
Focus to single peak in (i)CIEF
No interaction with proteins
Very well spaced
Synthetic small molecule pI Markers resist enzyme digestion
To know more about our markers, contact us.
High Performance Imaging CIEF Cartridges (Patent Pending)
The High Performance Imaging CIEF cartridges are available in different coatings and ID for your assays.
NO need of methyl cellulose additive makes your Research/QC work simpler in comparison to the standard FC (i)CIEF coating.
Contact us to learn more about these products.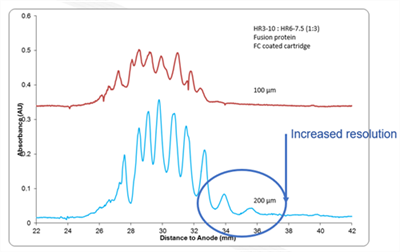 Custom Made Services
As being the Total CIEF Solution Provider,  we offer custom-made AESlytes Carrier Ampholytes,
pI Markers and Cartridges to help you with achieving higher resolution of your (i)CIEF assays.
We understand your requirements!
To make use of our services, contact us.
Back to overview