We are the RNA experts
Cost-efficient sequencing for gene expression
Our expression profiling kit (QuantSeq 3'mRNA  Seq) sequences less reads than standard mRNA and whole-transcriptome approaches, which enables: 
Gene expression sequencing the 3' end of RNA transcripts
One read = One transcript
Low input needed: proof to be sucessful in FFPE samples, blood, plasma, urine or serum. 
Save up to 10x cost per sample!
Save time: 4.5h workflow (<2h hands-on time) to generate sequencing-ready NGS libraries. 
Applicable for all RNA qualities, including degraded RNA.
Compatible with automated liquid handlers.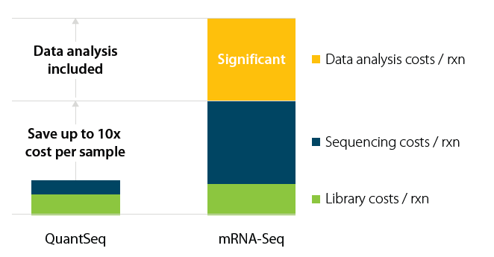 Get to know more about our kits and services for RNA-Seq
Our kits cover a broad range of RNA-Seq applications: Isoform identification, SNP detection, Alternative Splicing studies, Bacterial transcriptome research, and many more!
Cost -efficient library preparation kits and services
Total RNA, small RNA, rRNA depletion, and for low input and difficult samples. 
For more information you can visit our website or contact us!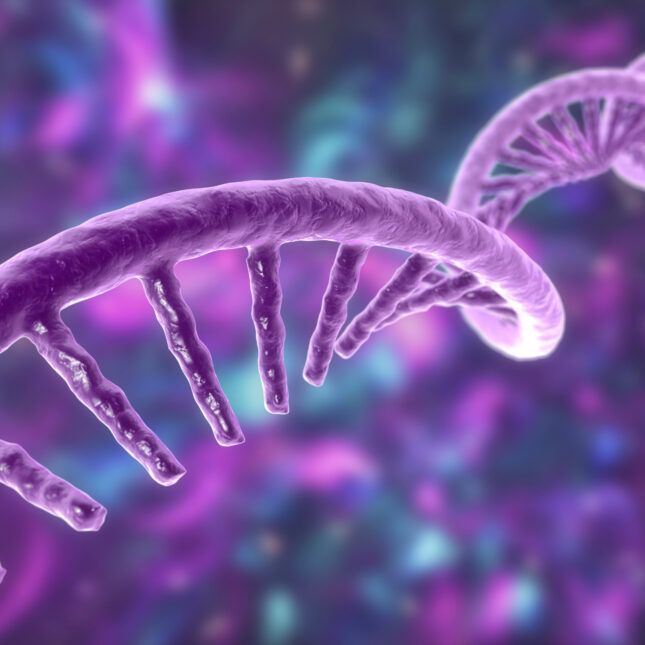 Back to overview