Next Events and Free Online Webinars
MEET US AT FESTIVAL OF BIOLOGICS 2022
Join the event on-site!
Meet Thu Ba Nguyen and Martin Donker (from Isogen Life Science), and our partners Dr. Tiemin Huang (AES), Dr. Gerard Rozing (ROZING.com Consulting)  
Check our poster* and listen to our Speaker Dr. Marianne Fillet 
* Poster in collaboration with ThermoFisher Scientific:
"Characterization of monoclonal antibodies and antibody drug conjugates using iCIEF-MS online coupling platform"

Speaker: Dr. Marianne Fillet, 
Professor University of Liège, CIRM, Laboratory for the Analysis of Medicines 
Imaged capillary isoelectric focusing (iCIEF) was investigated in combination with orthogonal techniques for the characterization of:
Stability of Monoclonal antibodies and fusion proteins
Quality control Virus-like particles
Exosomes fractionation and deciphering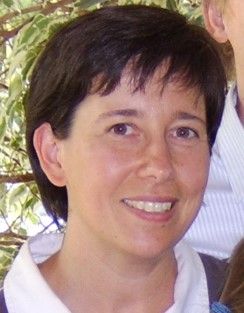 FREE Biopharma Webinar: Next-gen iCIEF Technology 
Characterize

your charge separated protein peaks with MS, tripsine digestion, SPR and more
Session 1: October 20th 2022 at 9:30 am EST/3:30 pm DST (EU)
Session 2: October 27th 2022 at 3:30 am EST/12:30 pm PDT (West Coast US)
The Webinar will cover breakthrough solutions to the main issues when using imaged capillary isoelectric focusing (iCIEF). Do you want to know how these technologies can accelerate the drug development process?
Speakers: Anna Schaefer and Teresa Kwok (from AES)
Specific Discussion Topics:
The leading

 

iCIEF-MS configuration

 

and

 

automated fractionation

Full separation control by wide choice of all parameters involved in iCIEF (carrier ampholytes, pI markers and coated cartridges)

The

 

CEInfinite software:

 

Examples and Demos to analyse complex drug candidates such as mAbs, fusion proteins, ADCs... 

Back to overview