Rapid and accurate Nanodrop solutions
Discover the full range of solutions Nanodrop can offer
Easy to use: pipette, measure, and get your result.
1-2 µL microvolume sample.
No need of diluting your sample.
Choose the instrument that matches your needs.
Scroll down for more general information about the Nanodrops or visit our web page. 
Are you located in the Benelux?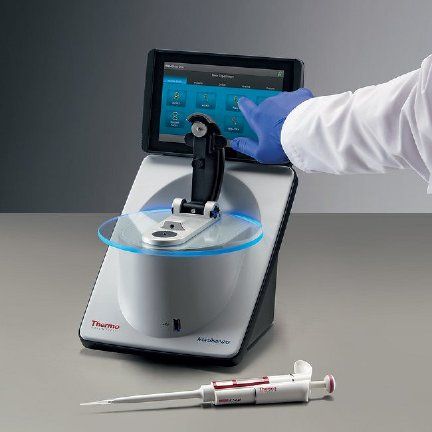 The NanoDrop One enables the measurement without the need of having a computer attached.
A wide spectrum wavelength: 190-850 nm.
Contaminants like

 

phenol, and guanidine identification and quantification.
Correct DNA and RNA measurements using the intelligent software.

Compliant with

 

21 CRF Part 11.
Do you want to measure up to 8 samples at once?
Improve your efficiency measurements with the NanoDrop 8:
Get accurate 

nucleic acid

 and 

protein measurements.

Left-handed compatible.

Assisted plate sampling control. 

Guided multi-channel pipette handling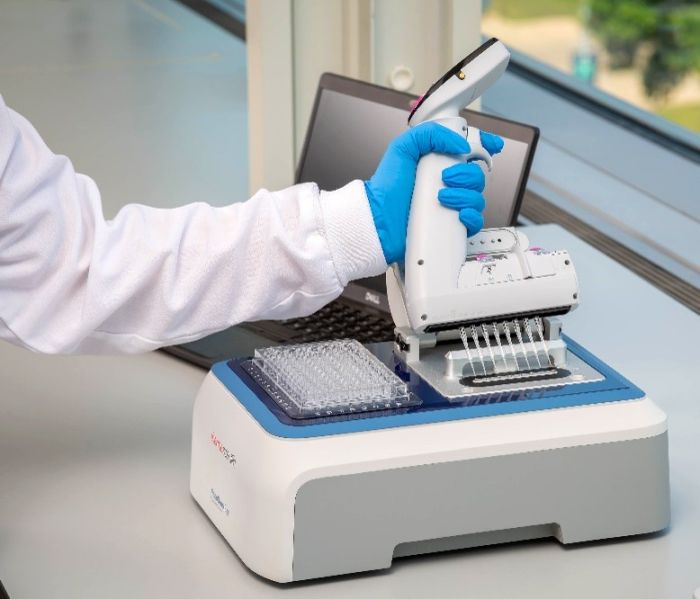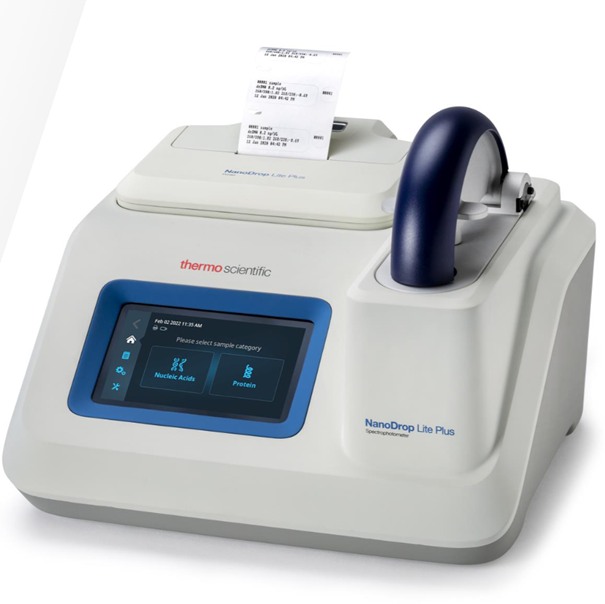 Are you looking for a compact design that fits better in your lab?
Find out more about the NanoDrop Lite Plus:
Compact and portable: fits on any lab bench.
Affordable choise.
Ideal for fast and easy measurements.
Find your application in the enormous database of Nanodrop users
The micro-volume spectrophotometers mentioned above are used in a broad range of application fields.
Read the Applications below to get to know more about it!
Learn more about the unique Software
Keep your Nanodrop up to date with new features and improvements in the FREE Software, but most important:

Identify and quantificate contaminants thanks to the unique software
ND One: software v 2.9: Improvements on connection and data export.
Discover new applications for the measurement of unpurified proteins in cell lysate with the ND8.
and many more!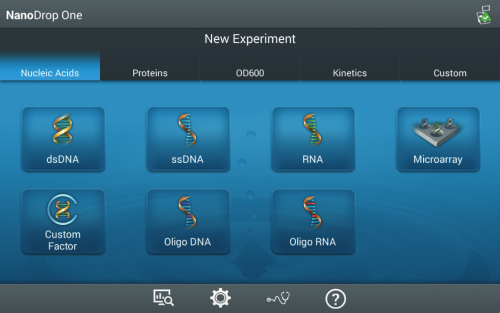 Back to overview