Safe travel with our fast RTPCR systems on the airports
SAFE tourism in Spain!
Mallorca, Lanzarote, Fuerteventura and Alicante airports are running COVID19 PCR tests with our fast RT-PCR solution: Results in less than 1 hour!
Olga Burgos Gallego from our Spanish team quoted "It was a pleasure for me to install the NextGenPCR Solution at Eurofins Megalab COVID test centers. Thanks to Eurofins Megalab España S.A, Molecular Biology Systems, BMG LABTECH and Isogen Life Science many tourists can come safely to our beautiful Balearic Islands and Canarian Islands".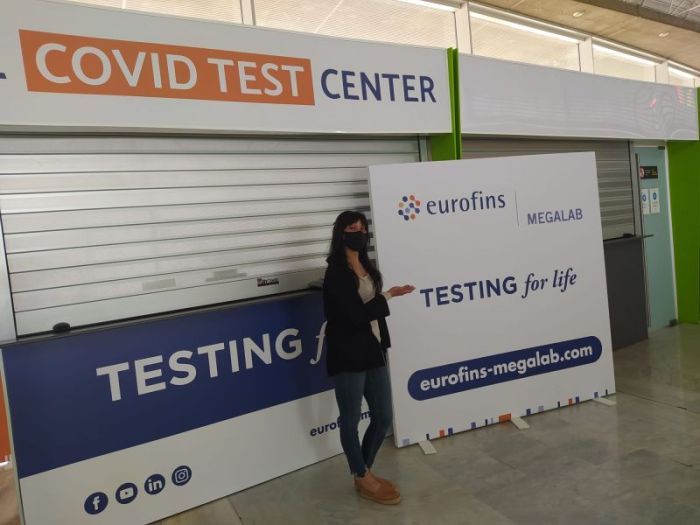 Back to overview