Pipetting Training sessions - 17th of May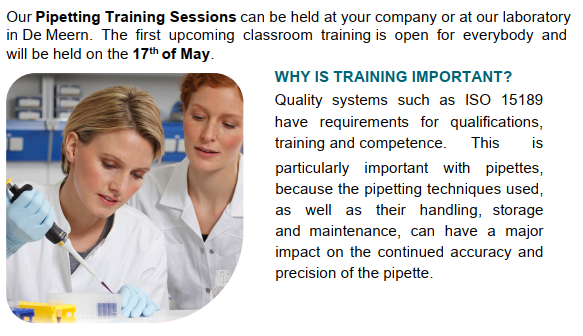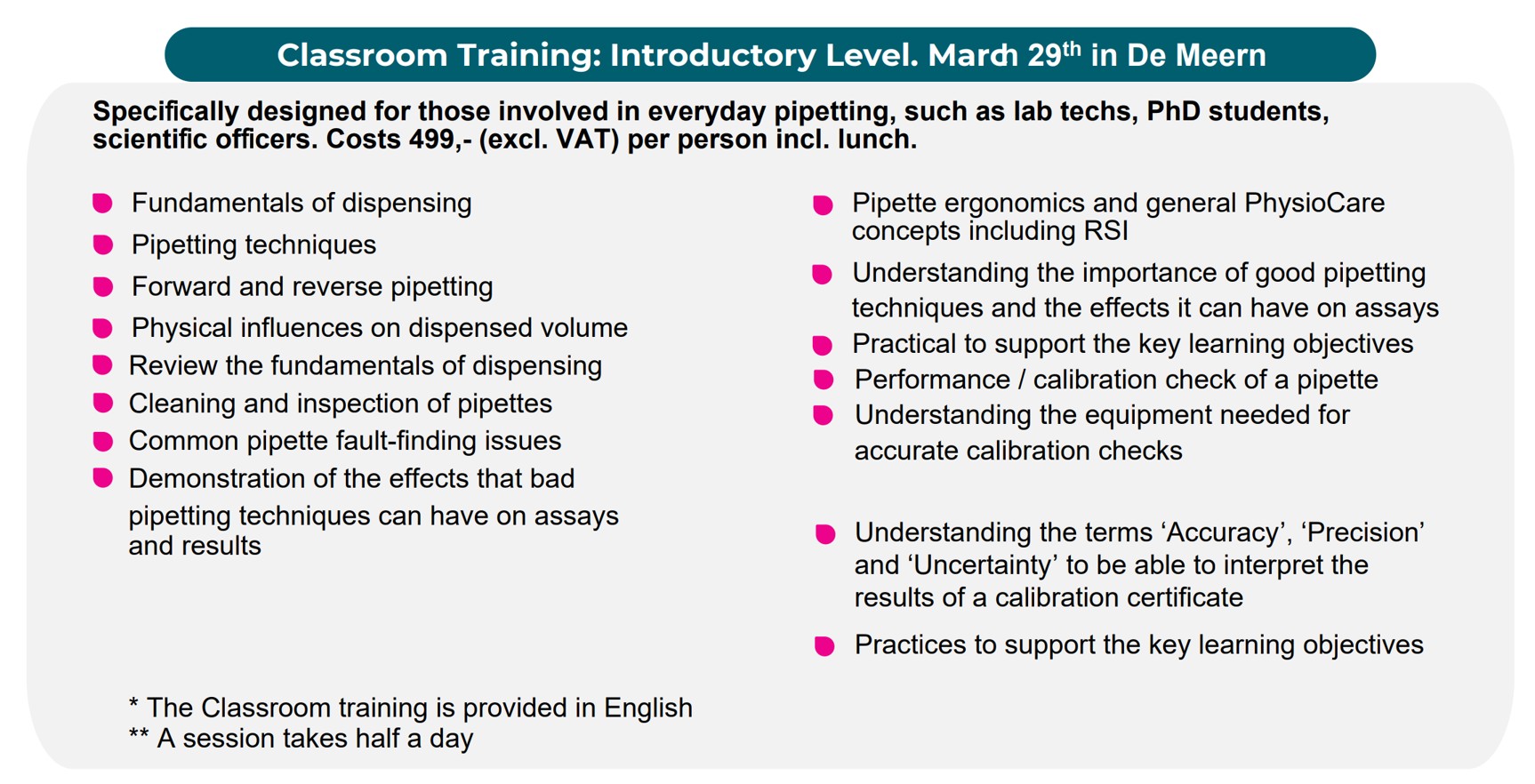 HOW TO BOOK YOUR TRAINING SESSION
Like to attend the classroom training? Please order this via support@isogen-lifescience.com by sending a mail with subject: PIPTRAIN01 with your contact information.
Are you interested in an on-site pipetting course for your own company? Please send us a mail and we will discuss your requirements.
Follow us for more
Be updated with the newest applications, promotions, events and more.
Follow us on LinkedIn and share your opinion!
Back to overview