Complete iCIEF and CE solutions
Isogen Life Science is your CIEF/CE Solution Provider for delivery and support on any CIEF/CE assay, in the European market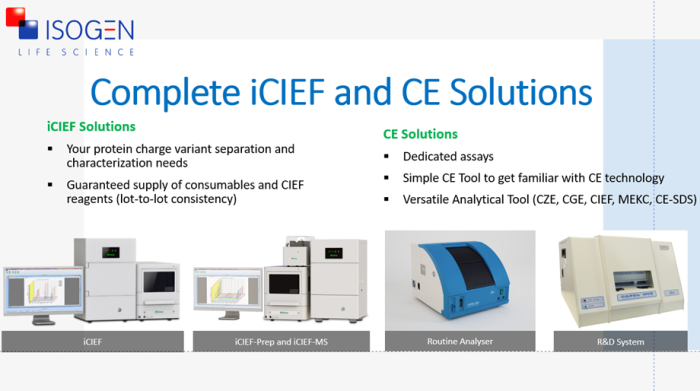 iCIEF-MS in pharmaceutical development 
Live webinar - December 1st 4:00 to 5:00 PM CET
"In short, iCIEF MS using the CEInfinite is a very powerful characterization tool in biopharmaceutical development."
When attending this Webinar you will learn how iCIEF-MS is used in the pharmaceutical development and the importance of hyphenating different separation techniques. Finishing with several case studies.
NEW! CE Solutions 
Now available: The flexible CAPEL CE Analysers for versatile applications
Highly dedicated analytical protocols several fields of markets
Unique capillary liquid cooling design (10°C up to +30 °C from ambient)

Low running costs - simply use distilled water

Highest sensitive UV detection (ppb level)
Unique injection mode design to avoid any cross contamination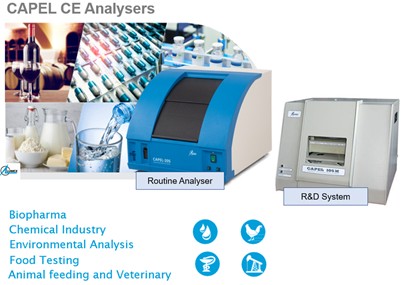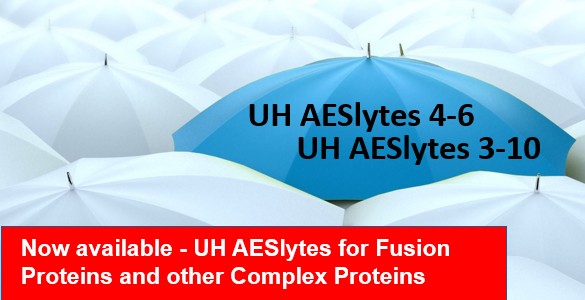 Ultra High AESlytes - Exclusive at Isogen Life Science 
Special developed for Fusion and Complex Proteins.
UH AESlytes pH 3-10
UH AESlytes pH 4-6
Back to overview