ASMS 2022
Are you involved in characterisation of monoclonal antibodies or antibody drug conjugates? Do you use iCIEF, MS and/or consider coupling these powerful technologies?
Have you made plans visiting ASMS 2022 Event?
Learn more by visiting our Partner Thermo Fisher Scientific at ASMS 2022
Poster#309049
Author Xiaoxi Zhang, Thermo Fisher Scientific
Characterisation of monoclonal antibodies and antibody drug conjugates using our CEInfinite iCIEF-MS online coupling platform.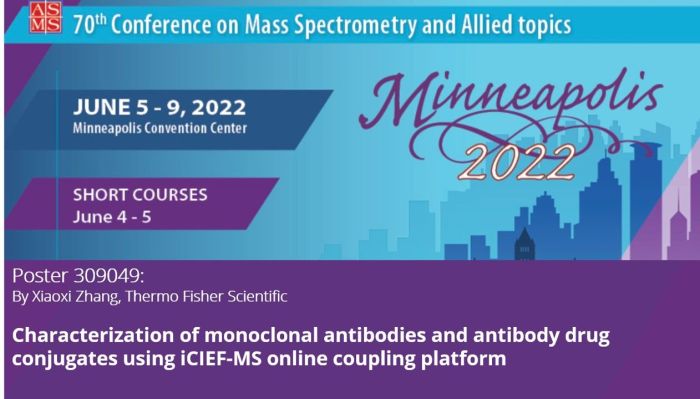 Back to overview