Upgrade your gel imaging system
Do you have a Proxima gel imager or another old gel imager? Trade it in for a new model and get €1000,- discount.
*valid till 30th of September 2022
Intuitive gel imaging systems
Your new gel imaging system will automatically create superior images:
Easy to use - Touch screen
Sharp images due to auto focus
Continuous variable zoom
Flexible, modular systems with optional accessories and upgrades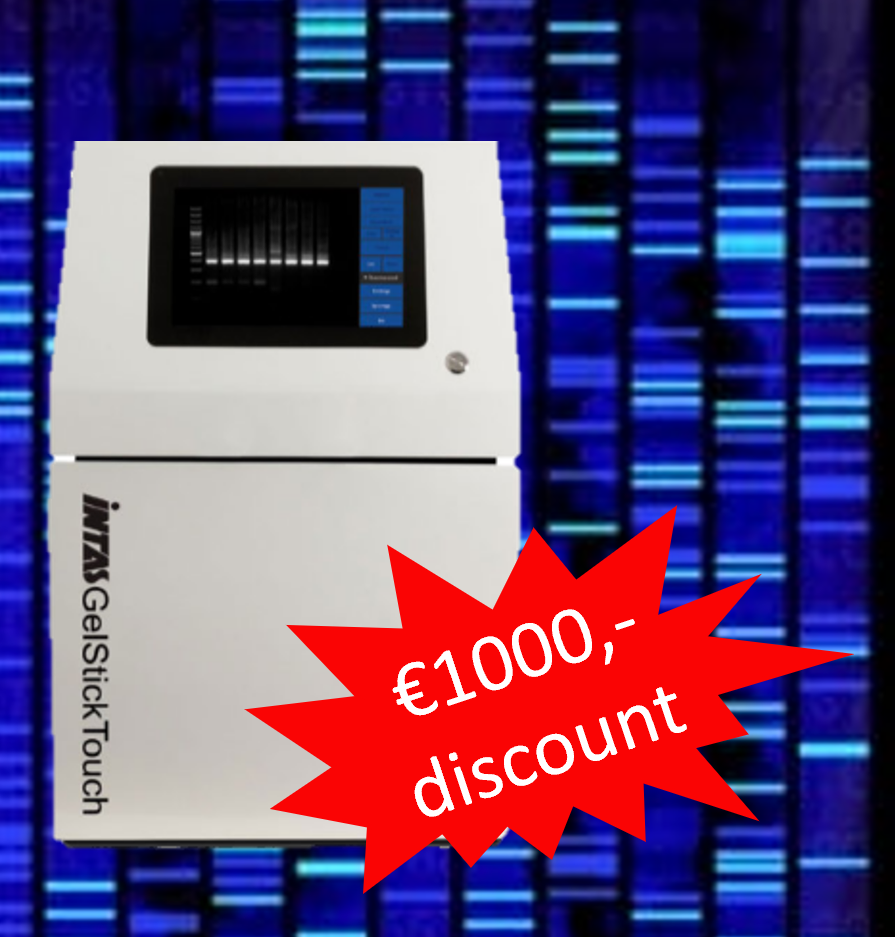 Customer Review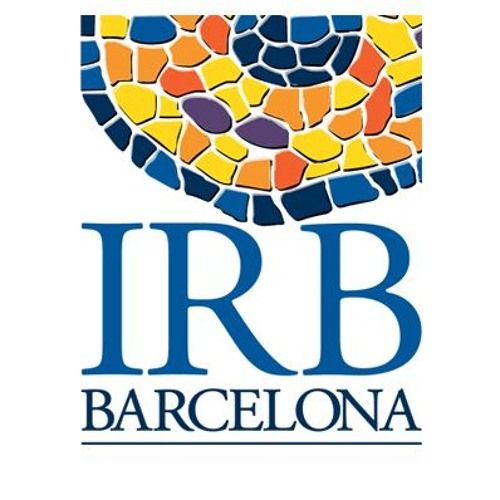 Molecular Biology a bliss with the Intas Gel imager
"In a biosciences lab, there are so many happy moments that happen in front of a gel imager. Succeeding at a molecular cloning, amplifying a library, or troubleshooting a PCR. When I thought about which imager to get, I knew it would be such an important part of my new lab. And we could not be happier with the Intas Gel Imager. This is by far the most robust DNA imager that I've ever worked with. The build, the resolution and the camera sensitivity are all top of the line. The user interface and screen are super interactive and responsive. Everything is so intuitive and automated that it really makes doing molecular biology a bliss. There is no other equipment that even comes close within this price range."  
A. Rodriguez-Fraticelli, group leader Aging and Metabolism Programme at IRB Barcelona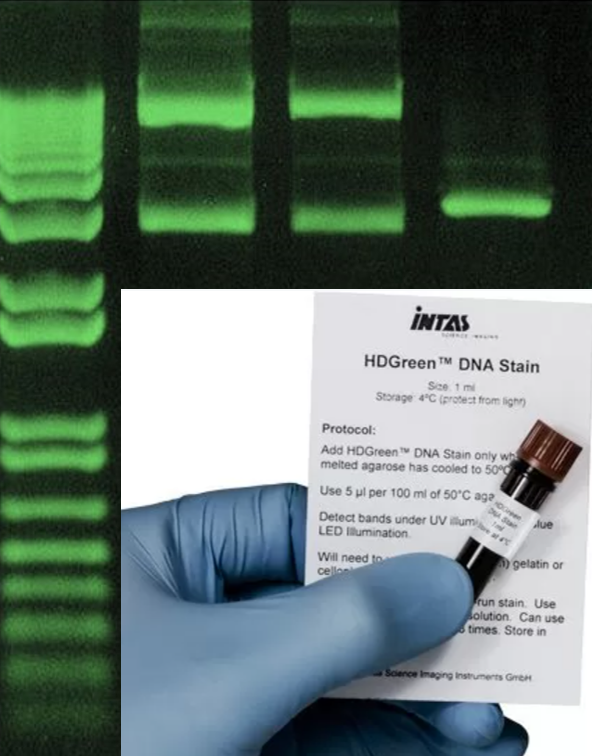 Safe High-sensitive gel dye
Safe alternative for ethidium bromide
Non-toxic - Non-mutagenic
Compatible with UV, blue and cyan transilluminators
For more info click here or contact us
Follow us for more
Be updated with the newest applications, promotions, events and more.
Follow us on LinkedIn and share your opinion!
Back to overview