Our special SPRING Offers for your Lab
Promo prices for small lab equipment
The World's Fastest Cell Counter, EVE™ PLUS
COVID-19 PCR Detection in one hour without    RNA Extraction!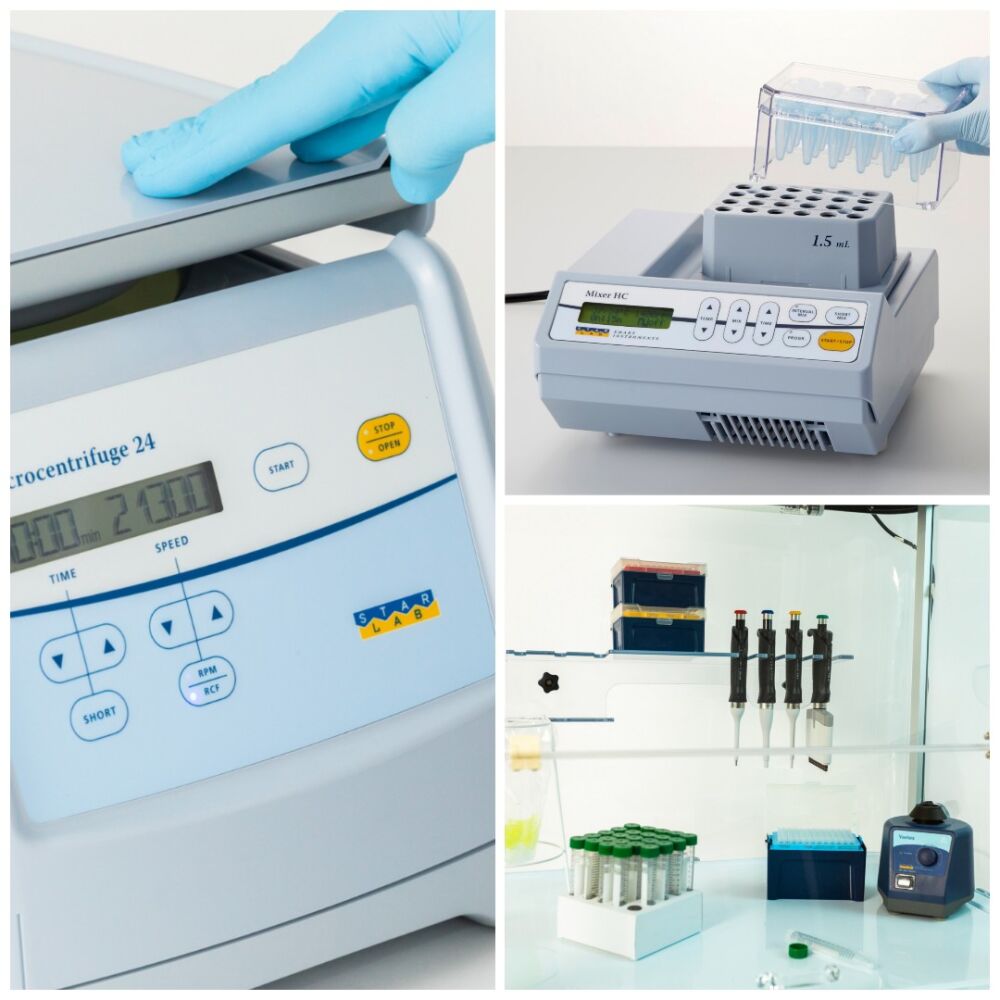 Promo prices for small lab equipment
In need of a Mixer, a Centrifuge or a Workstation?
We offer you special prices on small lab equipment of Starlab    
Curious? Download the flyer or Contact us
EVE™ PLUS: The World's Fastest Cell Counter
Our automated cell counter with state-of-the art optics.
EVE™ PLUS is a benchtop size cell counter designed to measure live, dead and total cell counting and no maintenance is needed!
Key features:
•    Fast: count in less than 1 second!
•    Easy: load, (auto) focus, get results
•    Accurate: automated image analysis
Read more online or contact us directly. 

COVID-19 PCR Detection in one hour without RNA Extraction!
Now possible with our direct PCR solution. Combine our liquid Amies transport medium with the new MBS NGPCR Sars-CoV-2 Detection chemistry for a fast and sensitive PCR detection assay. 
From sample to result in 45 minutes!
Our NGPCR Sars-CoV-2 PCR Detection reagents includes RT-PCR Chemistry-2X, designed to generate first strand cDNA followed by DNA amplification. All in a single reaction!
Total PCR running time in our NGPCR instrument is less than 27 minutes. 

Detection of the NGPCR plates with fast end-point fluorescence with our BMG plate reader. 
Read the application brief for more info or contact us. 
Back to overview