Buy One get One Free - Extraction, Collection and Stabilisation
This offer accounts for several extraction kits. Check it ut below:
Invisorb Fragment CleanUp (250) - 1020300300
Invisorb Spin Blood Mini Kit (250) - 1031100300
PSP Spin Stool DNA Basic Kit (250) - 1038120300 
PSP SalivaGene DNA Kit (50) - 1035200200
PSP SalivaGene DNA Kit (250) - 1035200300
Invisorb Spin Virus RNA Mini Kit (250) - 1040300300 (discontinued from Jan 2022)
Invisorb Spin Universal Kit (50) -1050100200
InviTrap Spin Tissue RNA Mini Kit (250) - 1062100300 (discontinued from Jan 2022)
InviMag Blood DNA Mini Kit/ IG (8x12) - 2431120100
InviMag Universal Kit/ KF96 w/o plastic (5) - 7450300250
PSP® - Technology
A unique sample stabilisation for molecular diagnostics
The PSP® (Pre-analytical Sample Processing) products of Invitek is based on a unique non-chaotropic chemistry. It includes an integrated sample management system from sample collection to DNA stabilisation.  
Reliable extraction, stabilisation and storage of host and pathogen DNA in stool, swab or saliva samples at room temperature without DNA degradation.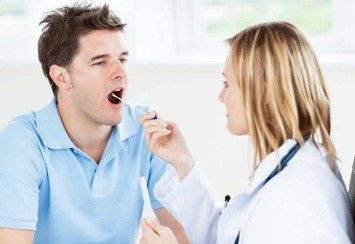 Transportation, storage, isolation and purification 
Reliable sample collection in easy-to-handle collection
Preservation of bacterial titer at the time of sampling 
Inactivation of DNases and RNases
Non-invasive sample collection eliminates the risk of pathogen infections
No cooled transportation is needed
Collected samples are liquid and can easily be integrated in existing lab workflows 
Easy processing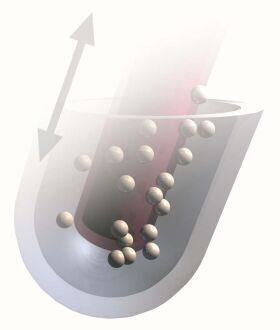 InviMag technology
Magnetic beads for DNA/RNA sample preparation 
The InviMag magnetic beads are developed and selected for optimal performance in a variety of applications. Based on the application, sample characteristics and instrument platform used, Invitek Molecular selects the InviMag beads best suited for each particular purpose. 
Characteristics
Fast magnetic velocity via high magnetic content (70–90 % of iron oxides)
A variety of binding capacities through different-sized beads (200 nm–1 µm)
Excellent reproducibility and stability through uniform size distribution
Superior suspension stability
Benefits
Fully automated processing on InviGenius PLUS starting from DNA
Standardised walk-away workflow starting from blood, FFPE or plasma sample to bisulfite conversion of the isolated DNA on the instrument possible
Only 10 min hands-on time
Back to overview